West Edge Opera 2019
"Jenny Diver, performed by Sarah Coit, offered another layer of these, as well as a taste of melancholy, again, sonorous but unsentimental, strong but neither wayward nor affected. Her upper register soared at times – the lower sometimes disappeared into her chest – and her beauty coupled with genuine eros pinged the stage with genuine sensuality. She had something to say, in both words, music and performance: that was a pleasure."
- Lois Silverstein, Operawire
"Sarah Coit was a splendid presence as the prostitute Jenny Diver, singing with a robustness that matched the character's fearlessness."
- Joshua Kosman, San Francisco Chronicle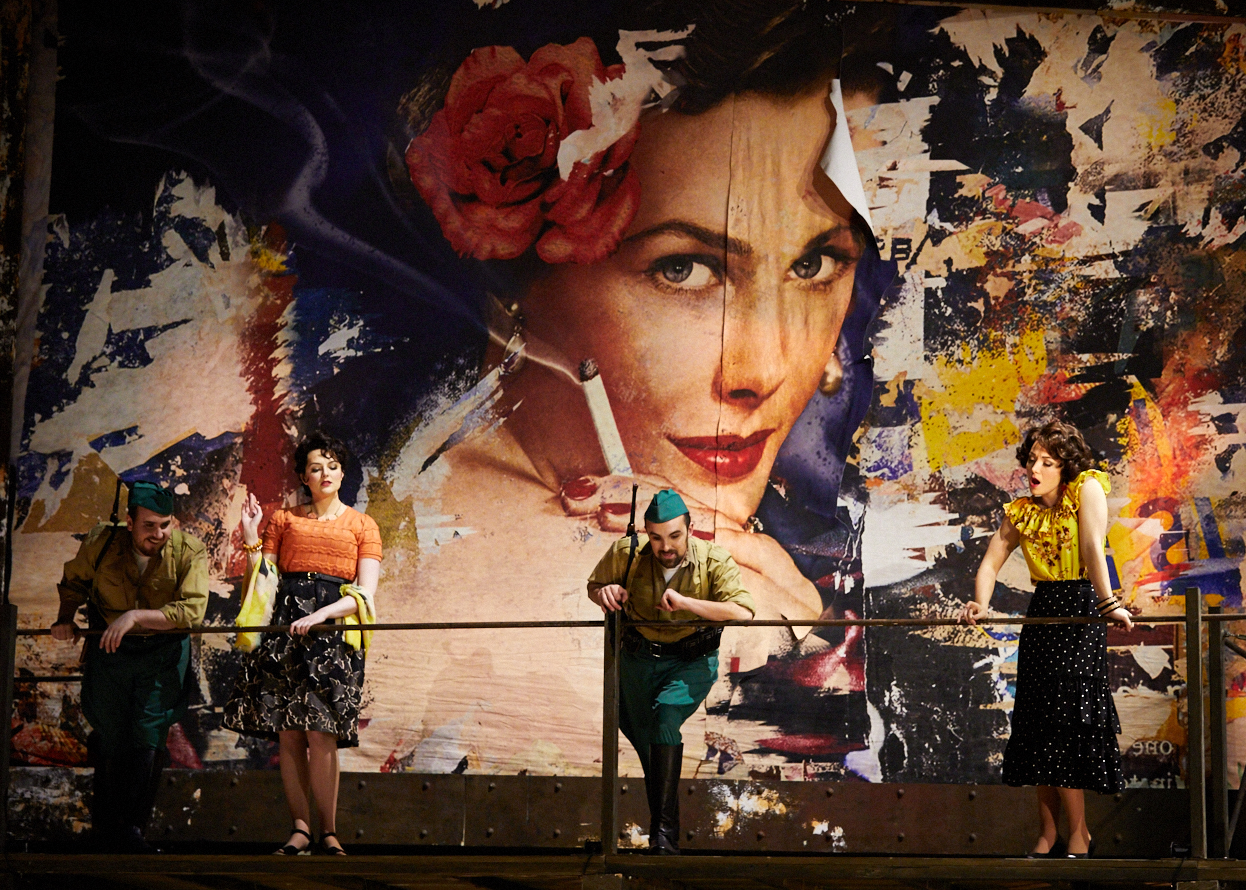 Seattle Opera 2019
"Two performers who got it just right were Madison Leonard and Sarah Coit. As Frasquita and Mercédès they were a perfect pair, musically well-blended yet able to shine in their solo moments. They sang well, moved fluently, looked terrific, and had just the right world-weary yet upbeat attitude."
- John Carroll, Operawire
"As Carmen's girl group back-up singers are Madison Leonard (Frasquita) and Sarah Coit (Mercédès). They both play off of each other well and add some much needed levity to the rather bleak second act."
- Molly Cassidy, Drama in the Hood
White Snake Projects 2018
"Sarah Coit, as Adonis, projected a bold stage and vocal presence."
- Aaron Keebaugh, Boston Classical Review
"Sarah Coit's light but strong soprano imbued Adonis with a naïve bluster."
-Opera News
George London Competition Finals 2018
"Mezzo-Soprano Sarah Coit showed a firm coloratura in her energetic account of "Agitato da fiere tempeste" from Handel's Riccardo Primo"
-Eric C. Simpson, New York Classical Review
Michigan Opera Theatre 2017
"Sarah Coit's burnished mezzo-soprano gave her Cherubino a seductive tinge. Her pure, lovely "Voi che sapete" confirmed her bright future, made all the more likely by her undeniable aptitude for physical comedy."
– Jennifer Goltz, Opera News
"Sarah Coit as Cherubino is a star. Her glorious vibrato is richly delicious to the ears. She is also very funny as the young man — her physical comedy and youthful gait are the comedic heartbeat of the production."
- Sam White, Oakland Press
"Kudos are also in order for one of Michigan's own – mezzo-soprano Sarah Coit, a U of M graduate – who is delightful in the trouser role of the page, Cherubino."
- David Kiley, Encore Michigan
Santa Fe Opera 2017
"Apprentice singers filled out the rest of the cast, with mezzo-soprano Sarah Coit distinguishing herself as Alisa, especially in the gorgeous sextet."
- Charles T. Downey, The Classical Review
"Sarah Coit was a clear-toned Alisa"
- Ilana Walder-Biesanz, Bachtrack
Utah Opera 2017
"The evening's most satisfying moment was Hopkins's luscious baritone paired with the creamy voiced Sarah Coit (Zerlina). Their perfectly blended tone, chemistry and dramatic urgency made one secretly wish the seduction would prove successful."
- Robert Coleman, Opera News
"Mezzo Sarah Coit brings spirit and spunk to the role of the young bride Zerlina, singing all three of her flirtatious arias most beguilingly."
- Catherine Reese Newton, The Salt Lake Tribune